Fire Damage
Fire/Smoke damage requires more service and expertise than an ordinary contractor or house cleaner can provide to restore a property back to livable condition. Scope Environmental can professionally remove smoke and soot from upholstered furnishings, carpets, draperies and building interiors.
Our team will clean, deodorize, refinish and restore hard furnishings; such as desks, tables and credenzas. Our experience includes residential and industrial smoke damage restoration. If not charred; carpet, furniture, draperies and other building contents can be restored to their pre-loss condition.
Please note, this is not a janitorial cleaning.  The coating of soot and ash as well as the smell might be removed easily and properly with the correct specialized technique utilizing a highly skilled remediation firm, yet the soot and associated damage could be permanently embedded by improper cleaning and untrained personnel.
Fire can quickly cause serious damage to any home or building. Often fire damage includes other forms of damage as well including smoke, soot and  potential water damage from the fire department putting the fire out. Even a small fire can end up causing a large amount of damage.
Scope Environmental is experienced and certified with the IICRC on Fire and Smoke Damage Repair and adheres specifically to the BSR-IICRC S300 standard.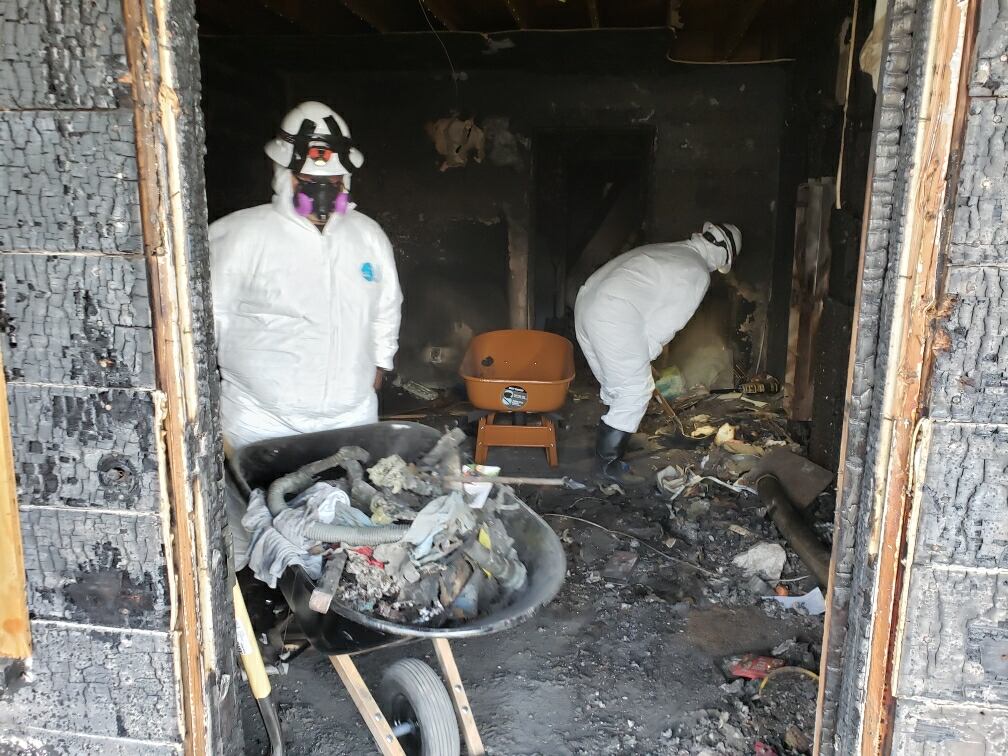 Scope Environmental is certified by the IICRC to perform all fire related restoration and specializes in fire, smoke and soot damage repair .  Scope gets your property smelling good, the air clean of micro allergens, carcinogens  and tiny soot particles, and even  all your contents sanitized and safe for you and your loved ones to enjoy.  After the remediation is complete, Scope works with there sister company and General Contractor to get the rebuild process on its way and for you to  back to pre-loss condition safely, quickly and professionally, saving you time and money.
Fire Damage Experts
Scope Environmental is a professional water damage restoration firm and is certified by the IICRC in WRT, MRT, AMR.
EMERGENCY RESPONSE WITHIN 1 HOUR
GIVE US A CALL : (888)504-5525